Every injury or death which is the result of a drunk driving accident is an injury or loss which could have been prevented. If the negligent motorist who made the unbelievably poor decision to get behind the wheel after drinking had simply called a taxi instead, all the death and destruction could have been avoided. Unfortunately, drink-driving accidents occur all too frequently in Carrollton and throughout Denton County.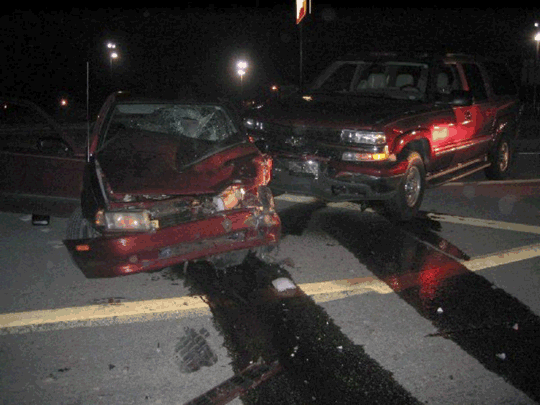 As a Carrollton personal injury and wrongful death lawyer, I know that drunk drivers remain a huge problem in Carrollton and throughout the Dallas-Fort Worth metroplex. According to statistics collected by the United States Census Bureau, Texas is tied for fourth place as the state with the most drunk driving fatalities. In Texas, 40 percent of all traffic deaths are attributable to alcohol-related accidents. In 2010, there were 1,075 people killed in Texas motor vehicle traffic crashes where a driver was under the influence of alcohol, according to the Texas Department of Transportation (TxDOT). This is completely unacceptable. If you or someone you love has been hurt or killed due to the unforgivable actions of a negligent DWI driver, then you deserve a Carrollton personal injury and wrongful death lawyer who will pursue your legal rights against the liable insurance company as aggressively as the law permits.
According to TxDOT, there are more drunk driving accidents between 2:00 am and 2:59 am that during any other hour of the day. Clearly, this is because there are more drunk drivers on the road at this time as people are returning home from bars and clubs. This is a significant problem for Carrollton motorists who have no choice to be on the road at this hour, whether as a commercial truck driver or other person who work night shifts, etc. Texans deserve the right to be safe on the road regardless of what time of day or night they choose to travel. Unfortunately, drunk drivers put their right to do so at jeopardy.
If you have suffered due to the negligent actions of a drunk driver, it is important that you are fully aware of your legal rights and options. To discuss your right with a board certified injury lawyer today for free and without obligation, please call the Anderson Law Firm toll free at 800-354-6275 or locally at 817-294-1900.
Other Articles You Might Be Interested In:
Dry Counties In Texas Have More Drunk Driving Auto Accidents
Dram Shop Claims – Liquor Liability
Nighttime Car Crashes
The Insurance Company Won't Treat You Right
If I am self-employed, can I recover lost wages after my car wreck?