As a Fort Worth personal injury and wrongful death attorney, I have been helping injured motorcyclists and their families throughout the DFW metroplex since 1991. In that time, I've learned that a multi-vehicle auto accident involving a motorcyclist is almost always the fault of the other motorist. However, it is still important that you are able to prove to the negligent driver's insurance company that it was them – not you – who was at fault. Since you were likely taken to hospital by ambulance, you would not have been able to take any photos of the crash scene. So how do you successfully prove negligence in a Texas motorcycle wreck case?
In some situations, it might be very easy for your lawyer to prove that the other driver was negligent. Any time someone is seriously hurt in a traffic collision a police officer should have completed a crash scene report. Part of that report involves the officer assessing who was at fault for the accident. If the negligent driver was drunk at the time of the crash, then it's very easy to determine (especially if they were arrested for a DWI), but there may a number of other factors which could have contributed which might be noted on the official report, such as the at-fault driver texting on their cellphone for example, or failing to indicate their intention to change lanes.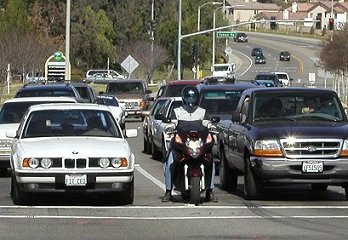 Even without a thorough police report which puts the blame entirely on the other road user, an experienced lawyer will be able to gather more details about the facts surrounding your accident by gather evidence from witnesses and through depositions from the at-fault driver as part of the litigation process. It might be that the driver who hit you has had previous insurance claims made against them in the past, which would indicate a history of poor driving ability, even if they have never seriously injured anyone before.
If you or someone you love has been injured in a Dallas-Fort Worth motorcycle wreck, it is important that you speak to a board certified personal injury and wrongful death attorney as soon as possible. They will be able to explain your legal rights and responsibilities, and explain what you should be doing in order to give yourself the best possible chance at recovering the full and fair compensation you deserve. (While you may not be able to gather crash scene evidence if you are under doctor's care, for example, you can still collect valuable proof in the form of regular photos of your injuries, chronicling their healing over time.)
To speak to a board certified lawyer today, please call the Anderson Law Firm toll free at 800-354-6275 or locally in Ft. Worth at 817-294-1900.
Other Articles You Might Be Interested In:
The Main Causes of Motorcycle Wrecks
Should I Sign a Medical Authorization in Texas?
How a Lawyer Can Help You Pay Your Medical Bills After a Motorcycle Collision
What To Do If a Family Member Died before Their Personal Injury Claim was Settled
"It's Your Fault": How the Insurance Company Will Try to Shift Blame to You