There was a time when you would stop and stare if you saw an upright rider coming towards you on a Segway in DFW, but the unusual mode of transportation is growing increasingly popular. You still might not be likely to see a Segway on every street corner throughout Fort Worth, Arlington and Dallas, but the personal transportation machine is frequently used by a variety of companies throughout the metroplex; such as walking tour groups, shopping mall security and even local police departments.

Yet as bizarre a sight as someone riding a Segway might be in North Texas, the injuries sustained by someone riding such a device can be incredibly severe. A pedestrian hit by a Segway rider could potentially suffer a range of devastating injuries which may include broken or fractured bones, spinal injuries or worse.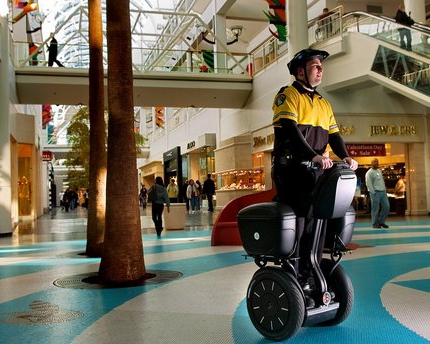 If you are injured by a Segway rider, you do have legal rights. Even though a Segway-pedestrian collision might be a rare occurrence in North Texas, the law still gives you the right to pursue a claim for compensation just like any other accident where someone else was at fault.

After seeking the appropriate medical treatment for your injuries, you should consult with an experienced DFW personal injury lawyer who will be able to explain your complete legal rights and who can initiate a claim against the appropriate insurance policy on your behalf. Texas law entitles personal injury victims to recover damages to cover any and all medical expenses resulting from their injuries (including any future doctor or hospital fees). You may also be entitled to additional compensation, such as reimbursement of lost wages because of your temporary incapacitation.

The pedestrian injury attorneys at the Anderson Law Firm have the experience and qualifications necessary to fight the Segway operator's insurance company to make sure you receive the full and fair compensation you deserve. For more information or to discuss your personal case with a lawyer, please call us toll free at 800-354-6275 or call locally at 817-294-1900.

We offer all personal injury victims a completely free, no obligation consultation and you never owe us anything until we win your claim.



Other Articles You Might Be Interested In:
How to Hire the Right Attorney For Your Bicycle or Pedestrian Accident Claim
Better Safe Than Sorry: If You've Been In An Accident You Should Visit The Doctor
Why do I have to pay back my health insurance company?
Damages You Can Recover In A Texas Personal Injury Claim
Vicarious Liability: The Legal Responsibility of Employers