As a Tarrant County personal injury lawyer, I have been helping injured bicyclists get the compensation they deserve following a collision with another vehicle since 1991. During that time, I have learnt the unfortunate truth that while bicycles have very much the same right to be on the as cars, motorcycles, buses and trucks - there is a definite prejudice against bike riders in Texas. Frequently, the police officer investigating the wreck generally favors the motorist even though the cyclist is rarely at fault. This may be because most police offers are only used to making crash scene reports based on the driver's point of view. There have even been occasions where the motorist is simply taken and the cyclist is not even given the courtesy of giving an official statement. Police officers do sometimes misunderstand bicycle riders' rights and thus misapply the law and fail to adequately record a cyclist's version of events.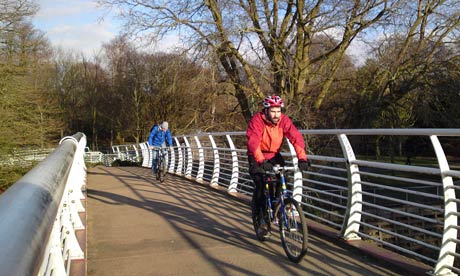 The problem continues with the insurance company as many insurance adjustors simply do not understand that cyclists have the same rights and responsibilities as all other road users. Even though bike riders are backed by state law, the adjustor will deny the rider's claim for compensation. Of course, it should be noted that insurance companies are only in business to make money and adjustors regularly make a habit of attempting to reject or delay claims in all kinds of personal injury cases. Many cyclists also fail to comprehend their true rights too. Consulting with an experienced bicycle accident attorney is essential.


Texas Bicycle Safety
Some good news for bicycle riders in the Fort Worth area is that the Texas Department of Transportation recognizes the rights of cyclists and the need for improvements to bicycle safety in the state. TxDOT's Statewide Transportation Plan introduced a greater emphasis on bicycle safety and made the State Bicycle Program Coordinator responsible not only for raising awareness of cyclist's rights but also to determine the needs and concerns of bicyclists so that they might be represented in the planning and design of all new roadway construction and enhancement projects across Texas. Hopefully this will drastically reduce bicycle accident injuries and fatalities, and make DFW increasingly safer for bike riders.

Cyclists do have rights. To defend yours, consult with a board certified personal injury attorney who has experience in winning bicycle accident cases.

Call the Anderson Law Firm toll free at 800-354-MARK (6275) or locally in Fort Worth at 817-294-1900. Alternatively, you may contact us online 24 hours a day, 7 days a week.


Other Articles You Might Be Interested In:
Laws to Prevent Fort Worth Bicycle Injuries
How to Find the Best Attorney For Your Bicycle Accident Claim
Obtaining Medical Treatment Through A Letter Of Protection
The Insurance Adjuster Might Seem Nice... But They're Not!
Making A Wrongful Death Claim on Behalf of Someone Who Has Died