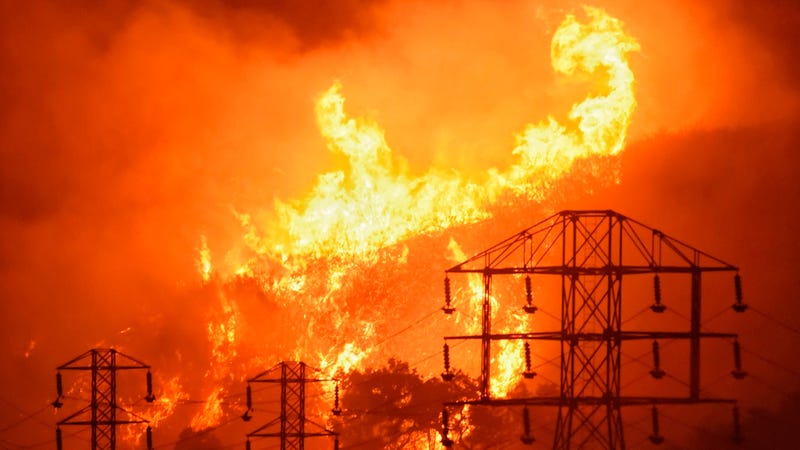 Being injured at the job is something that no employee wants to be. One second you were performing your job just like any other day. You left home, arrived at work, and everything seemed to going fine until something happened: a fire. Not just any fire, a fire caused by oil or gas. These types of fires can be more dangerous than other fires due to the fact that they are fueled by very strong chemical components. That's not all; the fire caused you to be injured. What options do you have? Having an injury from an oil or gas fire can place you and your family in a painful and confusing moment of your lives. There are many questions that you might be facing, such as:
What caused the fire?
How will I get treatment for my injuries?
What about my lost wages, who will pay for that?
Who do I file a claim towards to receive compensation?
Should I accept a settlement offer?
These questions are completely understandable, and you should know that yes, you have options. In this article we will focus on work injuries caused by oil and gas fires and what your options are in relation to getting your injury-related bills paid.
What Causes Oil and Gas Fires?
There is something similar between fires caused by oil and gas, and that is that they are both very dangerous for several reasons. First, the magnitude of the fire depends on several factors such as what the oil or gas type was, how much of it came in contact with the fire, whether the fire was occurred in an open or closed environment, and much more. Second, whether or not there was chain reaction caused by the fire can influence whether the fire was contained in a single spot or if it spread like wild fire.
There is a variety of things that can cause oil and gas fires, such as:
Oil and gas leaks that have come in contact with a heat source
Equipment failure that has caused an oil or gas line to ignite
Poor maintenance of instrumentation
Defective parts that if functioning properly could have prevented a surge in pressure from increasing or could have shut down an oil or gas line
As you have probably already notice, there are many reasons that a fire could have occurred. Furthermore, it is possible that the fire was caused by a combination of factors, such as equipment failure and poor maintenance. When you hire the Anderson Law Firm, we make sure we find the root cause of the fire, and we make sure to hold accountable the at-fault party.
Injuries from an Oil and Gas Fire
Fires that occur in the workplace can be very dangerous, there's no doubt about it. Due to the high temperatures that accompany oil and gas fires, the injuries that employees sustain can be very serious. For instance, an oil and gas fire can bring:
Burns. Not just any burns, but third-degree burns that can cause the epidermis and dermis to be severely damaged. This can in turn damage someone's muscles and bones.
Broken bones. If an employee catches fire, it is possible that out of desperation they run all over the place looking for a way to put the fire out. For this reason, a worker that is running and falls from a different level of elevation (such as from a third-story level to a lower level) has the risk of breaking one or more bones in the process.
Disfigurement. Due to high heats, it is possible that a worker can get a part of their face or body disfigured or scarred.
Many other injuries can come out of an oil and gas fire, which is why it is important for an injured worker to receive immediate medical attention. Even if they happened to catch fire for several seconds, a worker should be very precautious and get themselves examined by a doctor.
Workers who have the risk of being injured in an oil and gas fire can include:
Construction workers
Oil field workers
Chemical plant workers
Food processing workers
Cafeteria workers
Oil rig drivers
Gas technicians
It is important to note that other jobs that are not always considered to have an oil or gas fire can also include one. So whether you are a school teacher, custodian, work in repairing roofs, or any occupation, you have rights as an injured employee. Regardless of the jobs setting, if you were injured, please feel free and give us a call today.
Oil and Gas Fire Lawsuits
After a worker has received the necessary emergency medical treatment, contacting the Anderson Law Firm would be the next best step to take. We take care of the entire personal injury process and make sure you get the best settlement offer possible from the insurance company. We make sure to prove that the at-fault party of the oil or gas fire was negligent, and that the accident was not caused by you. Typical settlement offers range based on the severity of the accident and injury, as well as whether or not the worker will require medical care in the future, such as medical treatment, rehabilitative care, and physical therapy. Don't let the insurance company persuade you into accepting a low settlement offer. It is not uncommon for an insurance company to offer a settlement offer of less than $1,000 when in reality a claim is well worth over $20,000. Let our legal team handle the insurance companies for you so you only have to worry about one thing: recovering.
Finally, we make sure that the worker receives compensation for any long-term disability. This includes any injuries that prohibit a worker from working in the future, as well as any facial or bodily disfigurement. At the Anderson Law Firm, we fight for our client's rights as injured victims from a work injury, and we do not stop until we have won our client the compensation their case deserves.